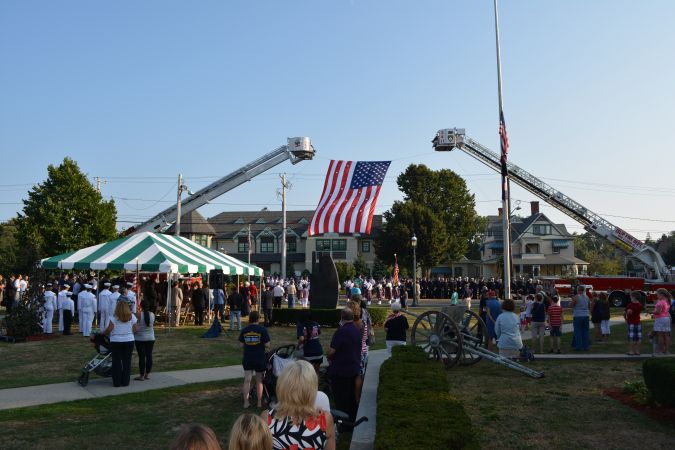 Town of Islip hosts annual 9-11 memorial service.


The Islip Town Board remembered the 12th anniversary of the tragic events of September 11, 2001, during a special ceremony held at the 9-1-1 monument located at Town Hall's Veteran's Memorial Park, where they were joined by colleagues from all levels of government, area fire departments, local clergyman, civic leaders and residents to pay tribute to the men and women who lost their lives during the 9-1-1 terrorist attacks.
To view photos from this event, visit the 9-11 Memorial Photo Gallery.
Read More